Maddies Natural Pet Products started as a family owned business in 1997 to serve the independent pet specialty retailer with unique and innovative pet specialty products. Over the 22 plus years since, we have become one of Western Canada's leading pet product distributors.
Our goal is a simple one, to provide excellent distribution services with "Best in Class" personalized innovative, value-added services that foster mutual success and growth of our retail and supplier partners.
---
To be the unparalleled leader in the distribution and marketing of specialty pet products by fulfilling the highest standards for quality, consistency, sustainability, product assortments, dependability, value-added support services and integrity in our business and personal relationships.
To exceed the needs and expectations of all our stakeholders: our customers, employees, suppliers, communities, and the environment.
To create partnering relationships of trust, integrity, customer satisfaction and loyalty. To provide the highest quality of pet food products and supplies with a consistently high in-stock service levels, dependable on-time deliveries, competitive pricing, and outstanding marketing programs and services.
To create a nurturing work environment for our employees, by acknowledging the value of each person's contribution to our company, entrusting them with responsibility, treating them with respect, facilitating personal and professional development, and by providing competitive, merit-based compensation and benefits.
To build and sustain fair and honest relationships and be a trusted, dependable distribution resource supported by innovative and effective sales and marketing programs.
To be an outstanding partner in the communities where we work, supporting them economically, and making meaningful contributions to the quality of life.
To use our strengths to support socially responsible initiatives that protect the environment and foster stewardship of the land.
---
While we understand that so many different types of charity organizations are worthy of support, we focus on what we are passionate about, and that is the welfare of pets. We take great pride in providing the healthiest pet products available to displaced, sick, injured, abused, or unwanted animals.
We support the selfless work performed by organizers, staff, and volunteers at the rescues and shelters where we operate. Because the overall welfare of pets is one of our highest priorities, we provide donations to qualified animal rescues, shelters, and charities.
A few of the Shelters and Charities we support;

---
Thank you for visiting our website to check out our current job postings. We're always looking for dedicated team players. For possible job opportunities with Maddies Natural Pet Products, please send your resume and cover letter to careers@maddiespet.com. You may be contacted by our representative to discuss your possible future with the company.
Click on the job title below to view and download description.
---
Maddies boast a fully-stocked, AIB compliant distribution center. Our dedicated Purchasing and Warehouse teams work hard to ensure the highest level of accuracy and product fill rates using our state of the art Warehouse & Inventory Management Systems.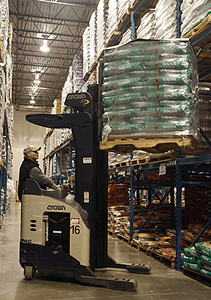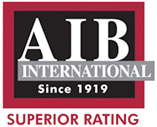 The final result -Accurate, clean, and damage-free, our products are delivered to your store by one of our professional courteous drivers or approved 3PL partners.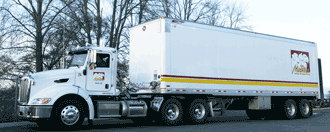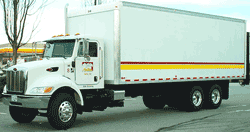 ---
​​
Rod Campos

The Barking Lot (Calgary, AB)

"We…have been more than privileged to have been a partner with Maddies Natural Pet Products for many years…All along the way, they have provided prompt, efficient, and top quality service…to satisfy our needs. We value…the unique, healthy, natural products they carry [and] it is our pleasure to pass the health and well-being down to our customers and their beloved pets…Thanks for everything."

Rene Naude

Village Pet Food & Supplies (West Vancouver, BC)

"As the manager of Village Pet Food & Supplies I've had the privilege of dealing with Maddies Natural Pet Products for over a decade. Maddies is always at the forefront when it comes to new and innovative products, providing retailers with the cutting edge in pet nutrition. Their friendly and knowledgeable staff are always ready to answer a question or help in any way they can. It's plain to see that at Maddies they take great pride in what they do and the service they provide. I look forward to doing business with Maddies well into the future. Thanks, Maddies."

Donna Blower

Korna Natural Pet Supplies (North Vancouver, BC)

"I have always found Maddies to be a reliable and professional distributor. Out of all my distributors, Maddies is one with the highest standards for making sure our orders are complete, correct and on time. Those at the order desk are helpful, polite and easy to deal with, often going above and beyond to fit in a last-minute special order if necessary. The Reps that I have dealt with are very helpful; their hands-on assistance makes my job easier, and I can always count on Maddies to bring in high-quality, healthy products."

Eileen Smith

A Pet's Life (Victoria, BC)

"We have been doing business with Maddies for over 13 years and they continue to be one of our best suppliers. They have been true partners in our success. We were looking for products to meet the highest standards of quality, and we immediately knew that we would feel proud to offer our customer the products supplied to us by Maddies. Working with them has been a rewarding experience. The owners and staff have been dedicated to helping us to build our business. They continue to provide us with new and innovative products. We are fortunate to have the team at Maddies be a part of the A Pet's Life family."